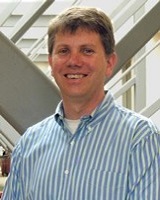 Dr. Joseph Madaus
Professor, Educational Psychology and Director /Center on Postsecondary Education and Disability University of Connecticut
Email: joseph.madaus@uconn.edu
Dr. Joseph Madaus is the Director of the Center on Postsecondary Education and Disability and is a Professor in the Department of Educational Psychology. In 2007, Dr. Madaus received both the Teaching Promise and Teaching Innovation award from the University of Connecticut chapter of the American Association of University Professors. In 2008, he was named as a University Teaching Fellow, the highest teaching honor at the University of Connecticut. Dr. Madaus was a Distinguished Research Fellow in the National Institute on Disability and Rehabilitation Research Mary Switzer Fellowship program in 2003-2004. He currently serves on the editorial board of the Journal of Postsecondary Education and Disability, Learning Disabilities Quarterly, Learning Disabilities: A Multidisciplinary Journal, and Career Development for Exceptional Individuals. He was named reviewer of the year for CDEI in 2008. Dr. Madaus is a co-editor of Preparing Students with Disabilities for College: A Practical Guide for Transition. He is the Principal Investigator or Co-Principal Investigator for over $1.3 million in grants, including UDI On-Line, a current three-year project funded by the Office for Postsecondary Education, United States Department of Education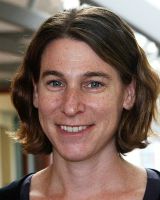 Dr. Allison Lombardi
Associate Professor, Department of Educational Psychology, University of Connecticut
Email: allison.lombardi@uconn.edu
Dr. Allison Lombardi is an Associate Professor in the Department of Educational Psychology. She is also a Research Associate in the Center on Postsecondary Education and Disability and a Research Scientist in the Center for Behavioral Education and Research. She teaches undergraduate and graduate courses in the Special Education Program.
Dr. Lombardi studies the transition from adolescence to adulthood, with a particular focus on college and career readiness (CCR) and higher education experiences of underrepresented groups, including students with disabilities. Dr. Lombardi currently serves on the editorial boards of the Journal of Diversity in Higher Education, Career Development and Transition for Exceptional Individuals, Teaching Exceptional Children, and the Journal on Postsecondary Education and Disability.
Before joining the faculty at the University of Connecticut, Dr. Lombardi was a Postdoctoral Research Associate at the University of Oregon's College of Education. She earned her doctorate from the University of Oregon in Special Education, and she holds an MA in Education and BA in English Literature from the University of California, Berkeley.
Lombardi was awarded a $1.4 million grant from the Institute of Education Sciences (IES) to research college and career readiness and transition. LEARN MORE

Tabitha Mancini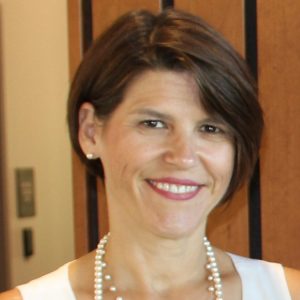 Email: tabitha.mancini@uconn.edu
Tabitha Mancini is the Director of Outreach for Online Education at Landmark College in Putney, VT. Prior, she was the Director of Student Disability Services at Western New England University. She has been focused on disability issues related to higher education for the past 12 years and is active in the disability community. Her areas of particular interest are in assistive technology, policy, transition to postsecondary education, library access for people with print related disabilities, disability studies, and incarcerated youth with learning disabilities and ADHD. Tabitha holds an MA in Educational Psychology with a concentration in Special Education and a Certificate in Postsecondary Disability Services from the University of Connecticut and her BA in Sociology from the University of California, Berkeley.
Department of Educational Psychology, University of Connecticut
Email: emily.tarconish@uconn.edu
Emily Tarconish, MS, CRC, LPC is a second-year doctoral student at the University of Connecticut working with Dr. Allison Lombardi. Her research interests include accommodation provision to students with disabilities in higher education, including how to improve support for postsecondary students with brain injuries, as well as the effects of peer support and mentoring for college students with disabilities. Emily's previous experience includes working as a behavioral specialist, a vocational rehabilitation counselor, and as the Director of Accessibility Services at Clark University, where she developed and oversaw a disability-centered student group and peer mentoring program.
Goldie Adele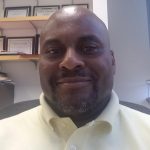 Goldie Adele is currently the Director of the Disability Resource Center at Southern Connecticut State University in New Haven Connecticut. He has over 15 years of experience with disability issues in highered. Prior to this position, he spent 8 years in higher education, disability services, international student services, and diversity programs at Thomas M. Cooley Law School. While in Michigan, served as Legislative Liaison for the Michigan Association for Higher Education and Disabilities. Goldie is active with CT- Ahead and has written articles and presentations on disability issues in highered. He has a MS in Sport Management from Southern Connecticut State University, BA in Political Science from Temple University and a Juris Doctor from Cooley Law School.
Shannon Langdon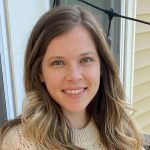 Email: shannon.langdon@uconn.edu
Shannon Langdon, MEd, CRC is a second-year doctoral student in Special Education at the University of Connecticut's Neag School of Education. She is working with both Dr. Joseph Madaus and Dr. Allison Lombardi. Shannon is a project LINC fellow and a former long-term LEND trainee. Her current research interests include the impact of interagency collaboration on post-school outcomes for students with disabilities, including how we can improve interagency collaboration between school districts and state vocational rehabilitation agencies. Shannon's previous experience includes working with transition age youth as a vocational rehabilitation intern to obtain work experience and employment as well as to enter college. Shannon also has experience working as a transition specialist where she worked with transition age youth to develop independent living skills as well as obtain employment or enter college. She also has experience supporting individuals with disabilities obtain and maintain employment.